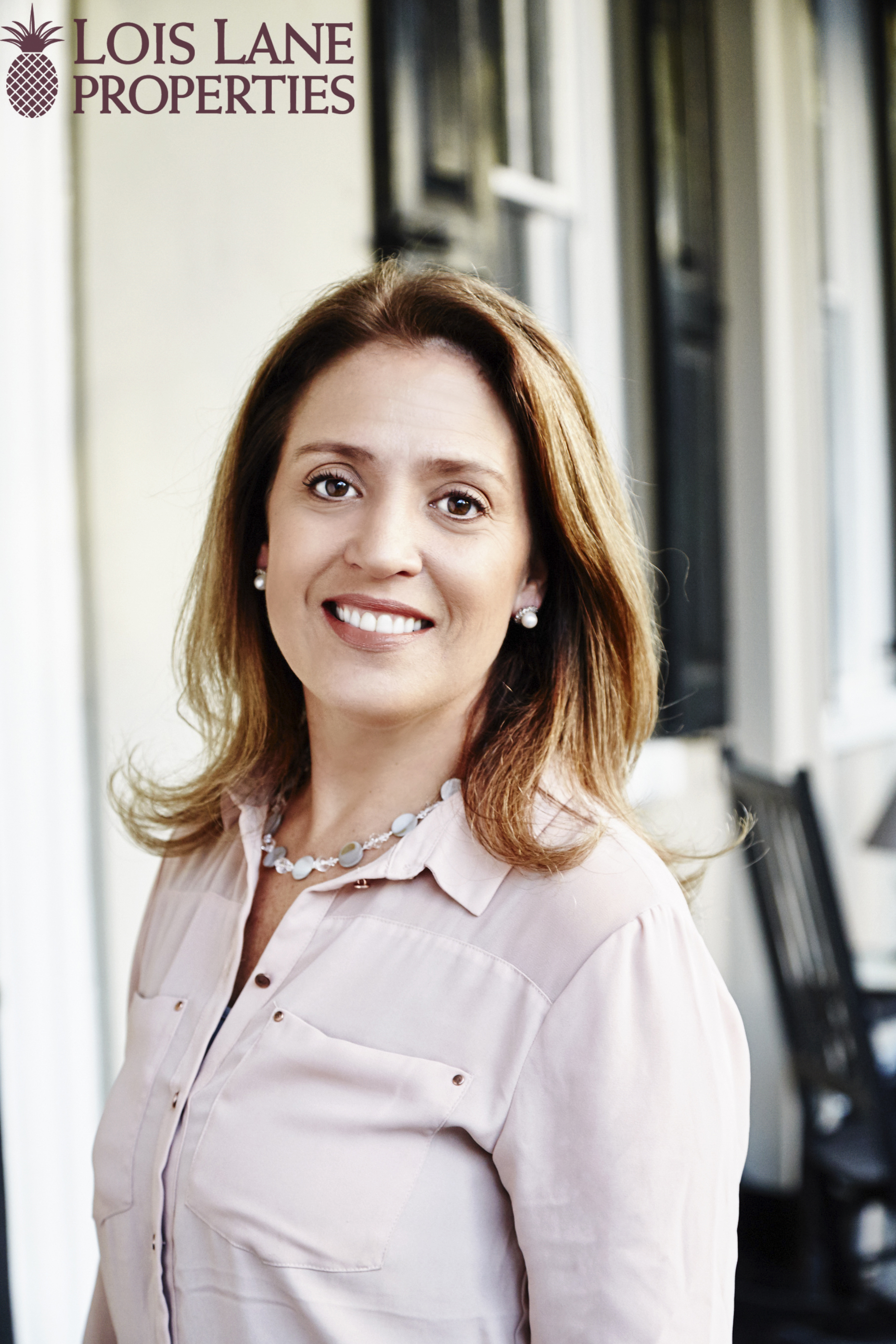 We're Going Global
Congratulations are in order for our very own Keelin Love who has earned the Certified International Property Specialist (CIPS) designation. This prestigious accolade distinguishes her as one of only 39 CIPS in the state of South Carolina and one of 3,800 elite real estate professionals in more than 45 countries.

The CIPS was awarded to Keelin by the National Association of REALTORS® for completing specialized training devoted to international real estate practices, cross-cultural relationships, investment performance and tax laws.

As a CIPS designee, Keelin has demonstrated a proficiency in global business practices and serves as an expert working with international buyers, including U.S. residents looking to invest overseas and people looking to purchase in the United States.

So if you are ready to pack your bags, fly off to a foreign land and settle down to a new life, Keelin can now help you navigate the world of real estate not only at home, but abroad.
Loving Where you Live
An average of 34 people a day move to the Lowcountry, making Charleston the 24th fastest growing U.S. Metro. We can only imagine what our neighbors abroad think upon landing in America. According to the U.S. Census, the average home size here is more than 2,400 square feet. Compare that to China, where the living space is limited to 500 square feet or less. In the UK, the average house (pictured below) is a semi-detached measuring between 800 - 1000 square feet.
Maybe it's Time to Downsize?
Downsizing a primary residence makes a lot of sense to anyone who feels "footprint guilt", a financial squeeze, or simply wants more time to enjoy their space rather than always cleaning or fixing it. Let's face it, it takes a long time to dust and mop a home that size--and all the stuff that's in it. In parts of Europe and Asia, population density has necessitated the creative use of vertical space to build tiny residences, such as in these high-rise apartments in Hong Kong.
Drone photo by Andy Yeung, courtesy PetaPixel.com
Small (typically <1000 sq ft) and tiny (<400 sq ft) houses and apartments have proven to be architectural challenges, boat-living-inspired design adventures, as well as nostalgic nesting pursuits for some. Small spaces also make sense for additional-use space--guest quarters, offices--as well as an attractive option for second residences. What's more appealing than a little bunk-house on a secluded lake, or a pied-à-terre in that special city you love to visit so much? Our property manager, Ginger Scully, usually has some tucked in her pocket, just in case... like this 912 sq ft luxury, fully furnished condo in Ansonborough.
55 Hasell Street, $2,800 /month. Contact Ginger Scully at 843-513-5525
Charleston... Intentionally Small
Whatever the impetus, those that chose to live in small spaces pay attention to every nook, cranny, and detail. In small spaces, design is inherently valued over size. This is where dual-purpose features, multi-functional/kinetic furniture, and space saving equipment and appliances come on the scene. There are designers and decorators who concentrate in outfitting small spaces, as well as specialty brands that sell customized furnishings, cabinetry, and appliances. For the DIYers, though, appointing a small space is becoming increasingly easier as the more common retailers are getting into the game as well.

Limited space for residential growth isn't confined to places like Hong Kong. Our tiny little slice of Heaven right here in the Lowcountry is bounded by water on three sides and underneath, and by the BAR (thankfully) going up. We've been coming across a fair number of delightful small spaces of late, and have been pretty impressed with how y'all are getting creative and making these work. Take 1 King Street for example. This 577 sq ft condo is filled with abundant natural light and water views.
1 King Street is offered for sale by Lois Lane. Contact her at 843-270-2797
Want a European feel without leaving home?
If you've always wanted to live abroad but can't bear to leave all the Lowcountry has to offer, look no further than 61 1/2 Tradd Street. This 3 bedroom, 2 bath condo is bursting with a south of France feel.

The home is the original kitchen house for the Jacob Mott House circa 1736. It is move- in ready and includes many furnishings. Features include original heart pine flooring, 3 fireplaces with gas logs and a full attic. Kitchen features Sub Zero refrigerator, Viking cooktop and wall oven, Fisher Paykel dishwasher. The master bedroom occupies the second floor of the house and has a walk-in closet and master bathroom has a steam shower. A private path leads to the walled garden which can be accessed from both the living room and the kitchen.
61 1/2 Tradd Street is being offered for sale by Lois Lane. Contact her at 843-270-2797 for a showing.